Smokeless Cookstove Revolution has been featured in an article by Travel Purist, an immersive digital travel notebook!
Sometimes, travel means exploring more than what meets the eye, and giving back to the destination.
They say that travel opens up new horizons, helping you see the world in a different light, and when you come back home, you end up seeing the old as new. Broadened horizons create broadened minds, and as American artist Joel Bergner travelled from his hometown in Bloomington-Normal, Illinois, to the Dominican Republic, Jordan and India, among other places, his art grew and evolved; it evolved with a social purpose. "Every country has its iconic sights that they show outsiders – the Eiffel Tower, Christ the Redeemer – but these reflect the local culture the least. Living in a regular, common neighbourhood, a low-income area, and really mixing with the people…has shown me the real life situations there. I learn so much from the people that I interact with," he says.
Joel's personal journey played a significant role in the art he created. But this wasn't just limited to Joel. In the city of Dehradun in northern India, Deepak Ramola was busy converting his ingenuity into Project FUEL, where he would travel from place to place, curious to learn about people's stories, and using them as life lessons to be expressed by way of activities that would help and inspire other people. Quite simply, people like Joel and Deepak are travellers with a cause.
Travel Purist curates a list of people and the organisations started by them where their love of travel, combined with their personal interests, is aiding and improving lives, whether by way of education, community-building, environment conservation or simply riding a bike to raise funds.
---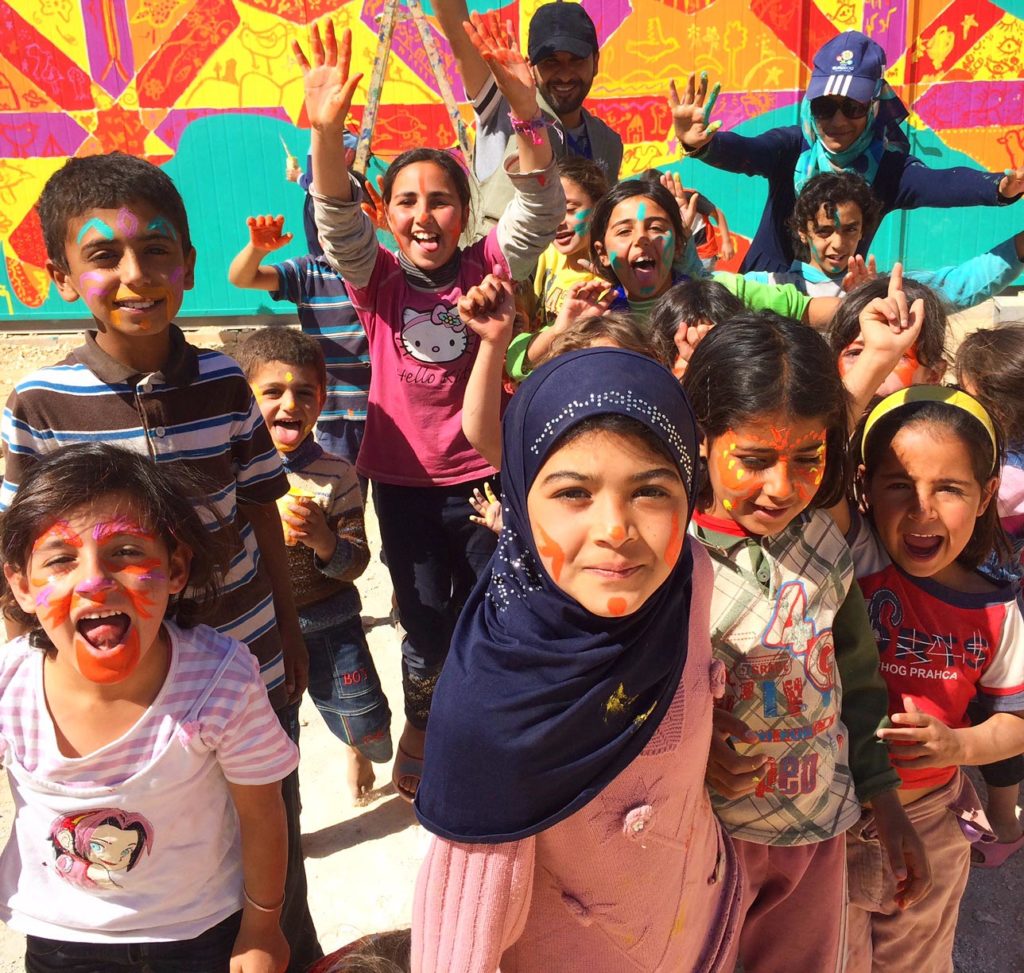 Za'atari Syrian Refugee Camp, Jordan (Image credit: Artolution)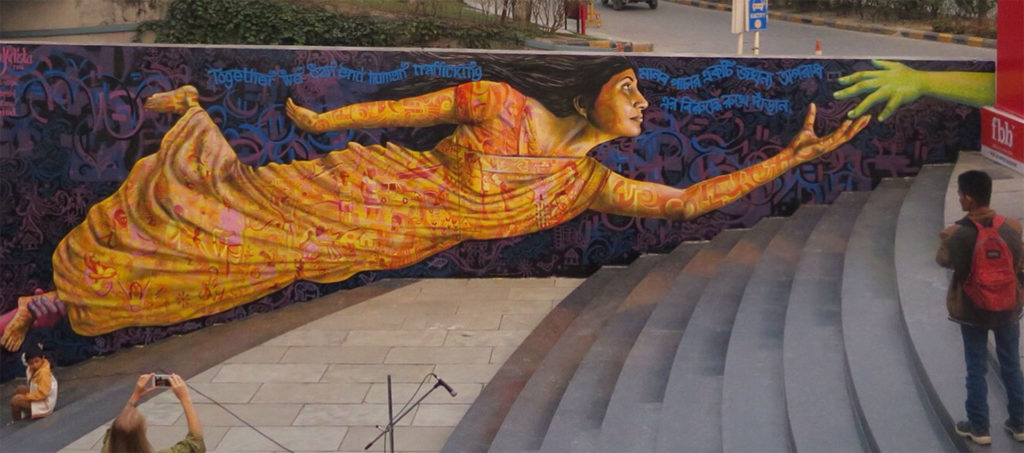 Mural for the Anti-Human Trafficking Conclave, Siliguri, India (Image credit: Artolution)
When American artists and educators Joel Bergner and Max Levi Frieder founded Artolution, their aim was to initiate collaborative, community-empowering public art. The name Artolution, says Joel, suggests a revolution as well as a solution with the arts. The idea was to take the focus away from the individual artist to something that was collaborative and community oriented.
Joel and Max have travelled to 30 countries, partnering with local NGOs on hundreds of different mural projects. This has meant involving the local community to partake in the projects (that last up to varying lengths of time) that have included giving life to the walls of a Syrian refugee camp in Jordan as an exercise in trauma therapy, travelling through the streets of New Delhi to raise awareness about gender equality, painting walls in Mumbai to spread awareness about education, and working with aboriginal communities in Australia.
Bergner's previous experience as a counsellor for youth who experienced trauma, and his work with the homeless and mentally ill, makes him uniquely qualified for what he does. Public art, he believes, is a way for people to come together and address difficult and taboo topics, social issues and conflicts. Artolution's projects have even brought together Israeli and Palestinian teenagers using art as a common goal. The organisation has a coterie of artists, educators, performers, art therapists across the globe that contributes to their expanding projects and goals. Their 'Foundstrument Soundstrument Project' included "building interactive percussive sculptures out of trash and recycled materials". In another collaborative project, Artolution brought canvases painted on by children in Queen's, New York, to Delhi for Indian children to complete; a part of this also went to a girl's orphanage in Peru. "The arts are a way to humanize people," says Bergner. "We have so much dehumanization in society."
---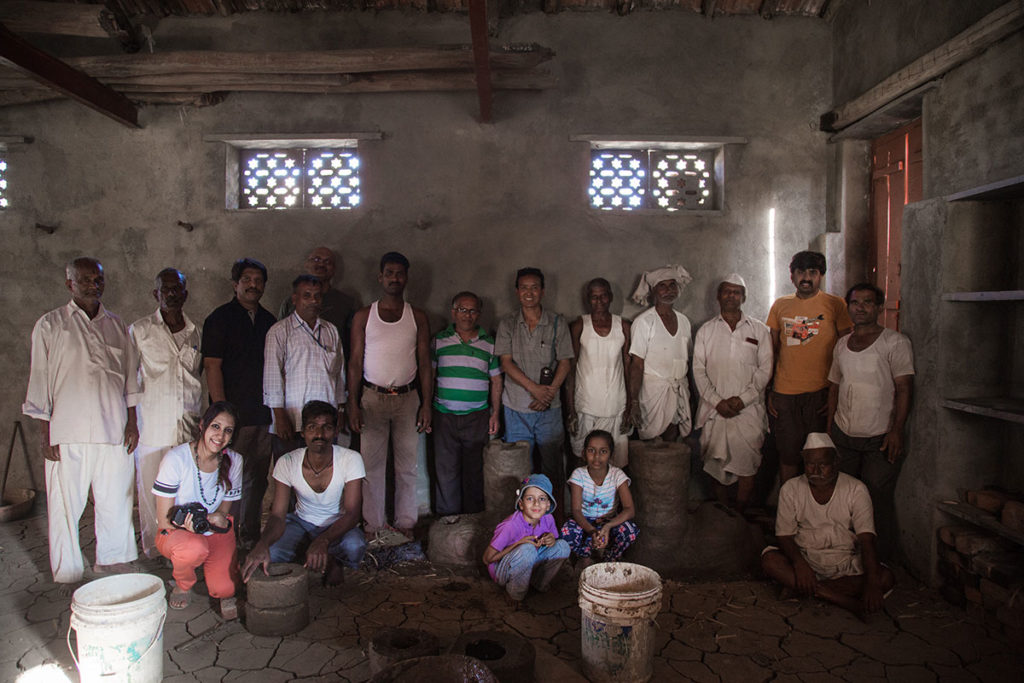 Nitisha Agrawal (left) at a Smokeless Chulah workshop (Image credit: Himalayan Rocket Stove)
Avid trekker Nitisha Agrawal was seeking a local and immersive travel experience while planning a trek in Himachal Pradesh, India, when an online forum put her in touch with Russell Collins, an Australian scientist. Russell had been frequenting the Himalayan region for over 25 years, and among his many social and environmental projects in India was his invention – a smokeless cooking stove. Nitisha was interested in environment conservation and sustainable development; her chance encounter with Collins marked the start of a partnership – the Himalayan Rocket Stove.
Himalayan Rocket Stove is a two-pronged organisation that has only recently begun selling energy-efficient rocket stoves designed specifically for the Himalayan regions. The 'Smokeless Chulah', a clay version of the stove, is a non-profit initiative aimed towards curbing indoor pollution in rural India and the respiratory diseases, deforestation and air pollution that come with traditional indoor stoves. This volunteer-dependent organisation travels from village to village, spreading knowledge about the Smokeless Chulah and its benefits as part of a project called 'Dhuan Hatao' (Clear the Smoke). "What separates our smokeless chulah from other models," says Nitisha, "is that it is made of clay and can be built by anyone." The organisation conducts workshops where villagers are taught to make their own chulahs. The chulah has been successfully introduced in Ladakh, Chandigarh, villages in Haryana, Madhya Pradesh and Karnataka, among other places. The stove's accessibility and negligible cost make it an easily adaptable concept. Anyone can be a part of this enterprise and volunteer or contribute in the best way they can.