Chandigarh – We didn't start the fire!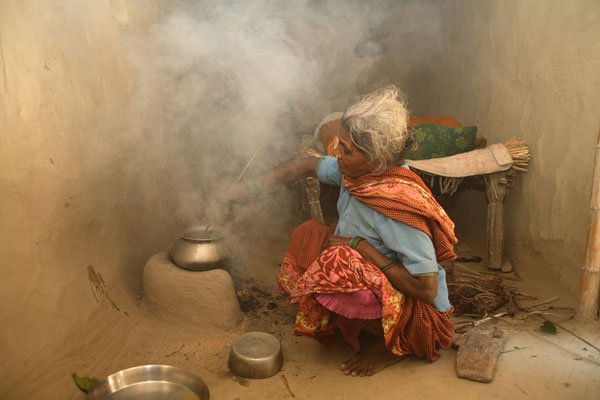 We didn't start the fire!!! For it was always burning.
And I want to give it another sub title – "of hand painted banners & disruptive marketing" These two titles actually pretty much sum up the first official smokeless chulla workshop held in the University grounds of Chandigarh back in December 2016. It had all ingredients of a revolution in making.
Buzzing with enthusiastic students who were busier than usual as they had ongoing exams but bustling with energy we needed to kick start this revolution. It was my first experience with the smokeless chulla. I was wondering how would it work? With literally no preparation, the Himalayan Rocket Stove team set about conducting the workshop. On Day 1, students gathered on the word of Fakira, a maverick who literally survives on love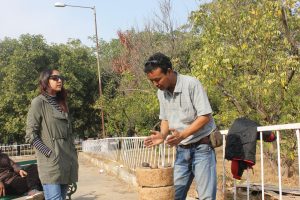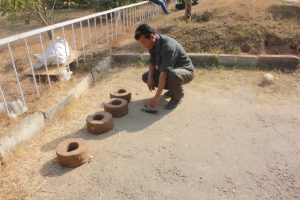 Tanzin, set about his task of getting the raw materials organised. Since it was my first workshop, I was more like an observer or spending time explaining to the students my presence there and what is it that I am trying to do with my life. As Tanzin started progressing in his work and his explanation of the chullas, there were two things pretty obvious – Tanzin's passion of 'making a difference in this world' and students getting intrigued by the concept of Smokeless Chullas.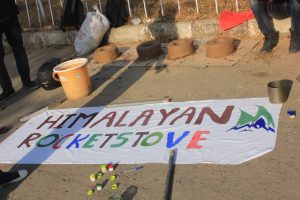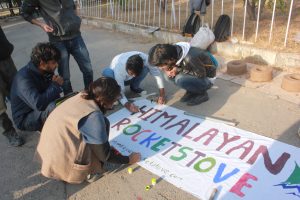 But this was pulsating. I felt that I was going to be a part of something fundamental and meaningful. By the time day 2 started, the buzz had gone around the campus that there was something unique happening which can save the trees and deal with the deadly indoor pollution killing women and children. And we had a lot more students coming and asking us questions. One thing led to another and we had local media covering the unassuming Tanzin through his interviews. The students erupted euphorically when they saw there is literally no smoke coming out of our chulla. So it's true then!!! By the end of this workshop, the message was loud and clear. If there is an idea that works, there are set of people who will make it work. And Tanzin had installed the chullas in a few locations (kitchens of community homes on request of some local people) and we had a got a whole bunch of people interested in this revolution.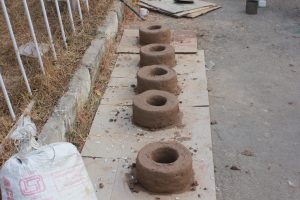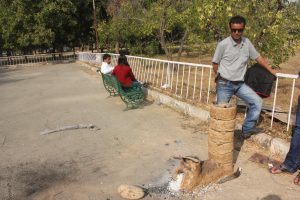 There was singing and dancing that went on through the night as our chullas were fired up and of course, the customary chai which completes the process. Through this workshop, we got a few people contacting us for more such workshops and our Facebook page became more popular.
We are currently in the process of rolling out these workshops throughout India. With more than 1 million deaths due to HAP each year, there is no shortage of demand or interest. The project is not-for-profit and we are already making a difference. If you feel inspired to help, we are happy to accept volunteers, donations and whatever support you are able to offer. The Smokeless Cookstove Foundation is a Non-profit organisation working towards curbing the problem of Household Air Pollution.
This work is licensed under a
Smokeless Cookstove Foundation, (SCF) is a 100% non-profit venture Licenced under section 8 (1) of the Companies Act,
2013 with 12AA and 80G tax status.