Our association with the elusive Aarey Forest for Mumbai started in February 2020 with a small project in Bhurikan pada, one of the 27 padas in Aarey (or villages) and a population of over 6000 tribal residents. A fact that is not very well known to most people. As part of our endeavour to highlight issues related to open cookfire we got together with a grassroots NGO – Harishankar Foundation to understand the cooking methodologies in these hamlets inside Aarey.
Of course while there is LPG penetration in most households, it's continued and consistent usage is a question mark as smokey and traditional brick chulha are being rampantly used. Our Smokeless Cookstove Revolution training program at Bhurikan Pada, got off to a great start with almost 30 adivasi women coming out to learn the process of making these zero cost mud based smokeless chulhas based on Rocket Stove Technology.
They made almost a 100 donuts in three hours. We were able to install close to 12 smokeless chulhas together with the women who came for the training programme.
Unfortunately, our ongoing work was cut short due to the lockdown situation and we were unable to continue our work. Most of the residents of this pada were migrants and hence they returned to their native villages. Due diligence of the continued usage will be carried out by our team as soon as possible with a hope that we can re-initiate work in this pada soon.
In December 2020, we got another opportunity to work in Aarey and this time, we partnered with Environmentalist and Aarey Tribal expert Sanjiv Valsan and Hallu Hallu a unique programme that helps discover interesting cultural and environmental aspects of Mumbai city.
We set up two chulahs in the home of a tribal women leader – Vanitha Thackeray as she was the co-host of the forest walk which included an element of cooking the tribal dishes. Our approach was slightly different here as we wanted Vanitha Tai to try our chulhas for a few weeks and give us feedback on her experience as a first step. She was extremely satisfied with the chulahs as it immediately reduced the smoke output and her usage of firewood.
Currently, we are working with her to scale our work in her village and hopefully in the neighbouring villages as well. So far, we have installed 4 more stoves in the homes of near-by residents and their feedback has been positive.
Hear what Vanitha Tai has to say about these chulahs :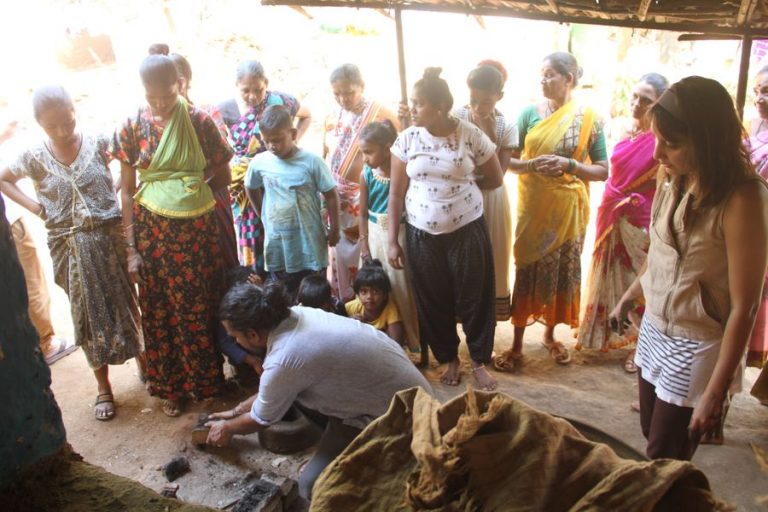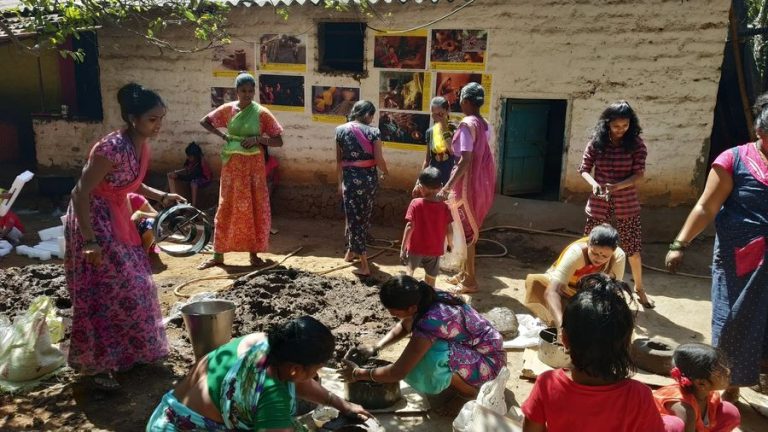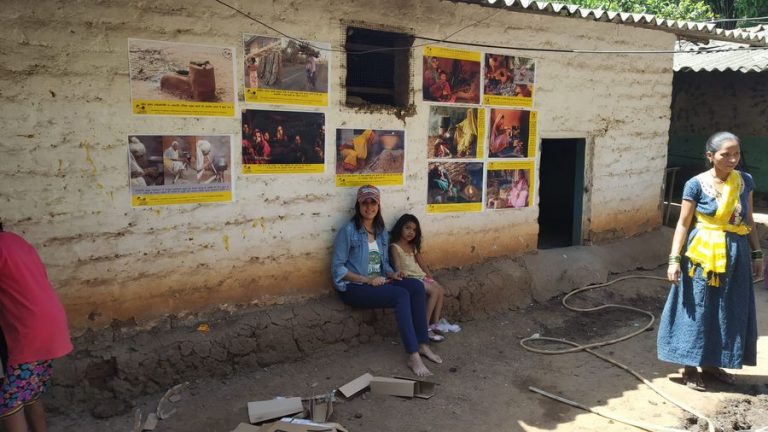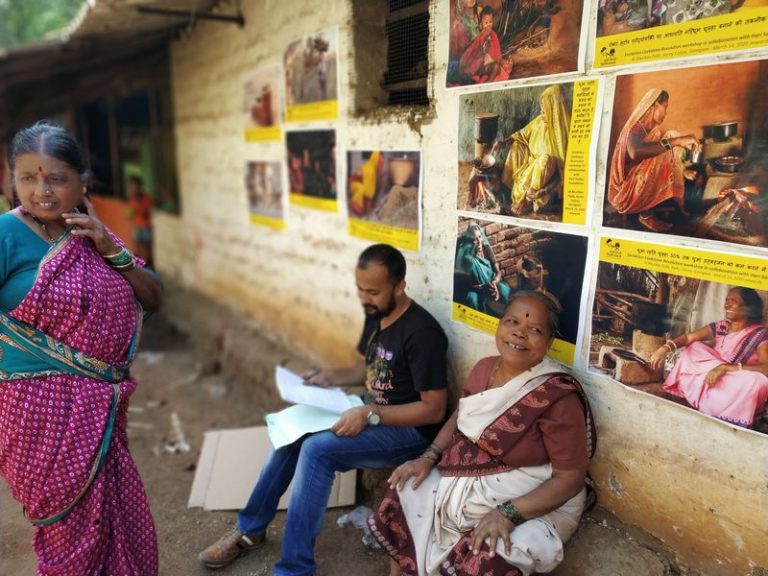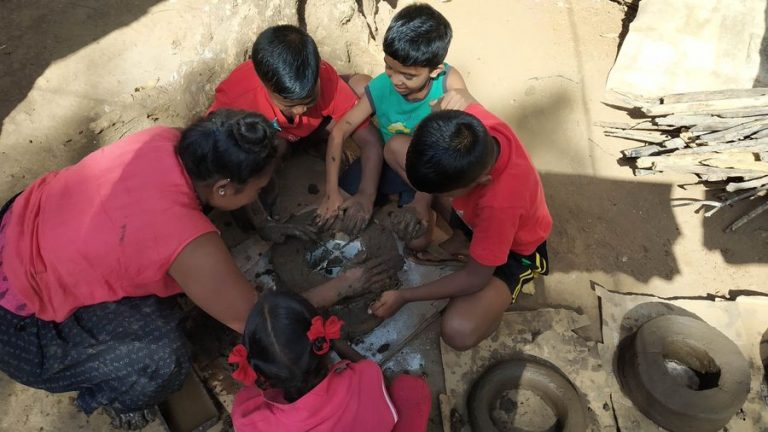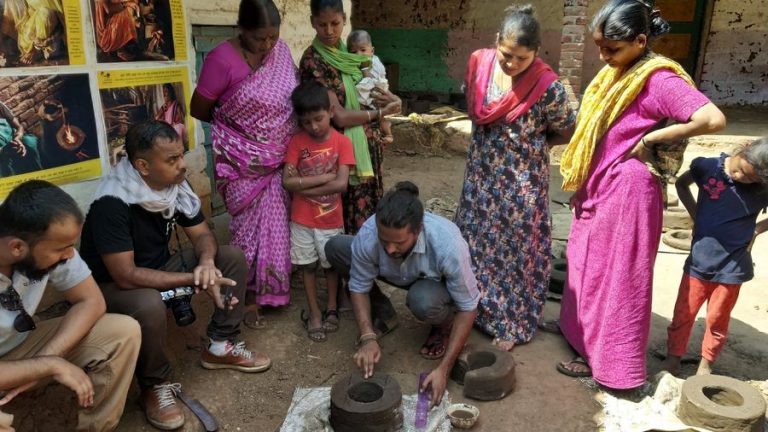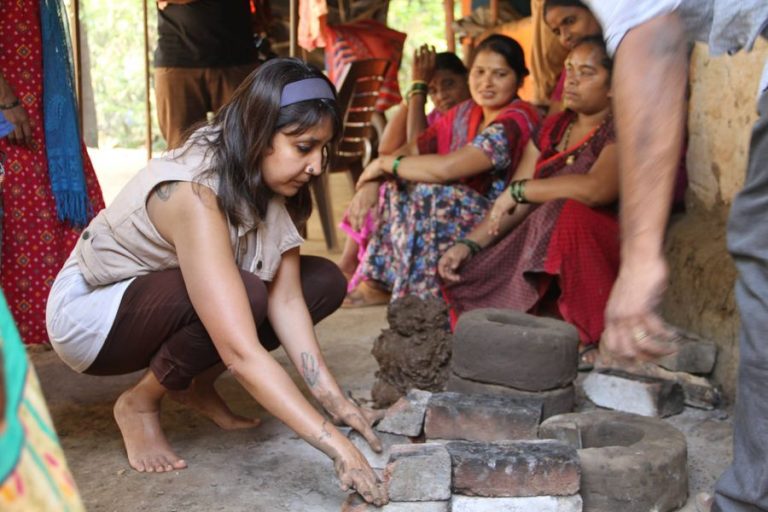 The Smokeless Cookstove Foundation is a Non-profit organisation working towards curbing the problem of Household Air Pollution.
This work is licensed under a